Series 6400 20-10C Cast Iron Gates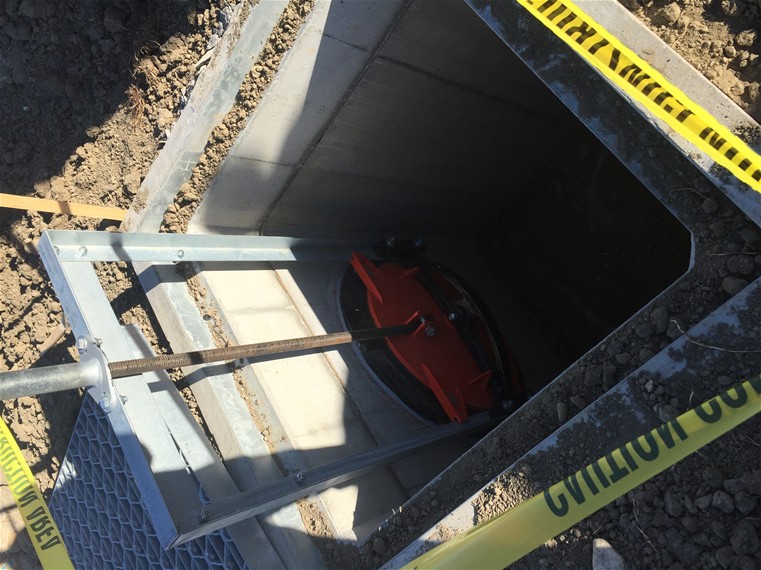 Features:

Unique cross bar design provides uniform wedging action around seating surface.

Roll threaded rising stem ensures ease of operation and extended stem life.

Rugged Cast Iron seat and cover.

Available for mounting to headwalls or corrugated pipe.

Precision machined seating surfaces.

Rated for up to 35

ft. seating head and 10 ft. unseating head.
The series 6400 slide gate is available in sizes from 8-48 inches and is designed for use in irrigation canal turn outs, reservoirs, drainage systems, dams, soil conservation projects, and flood control systems. The unique design of the model 20-10C makes it ideal for controlling flow through round openings with head pressures up to 35 feet on the front side and up to 10 feet on the back side.
Instream Water control Projects stocks all sizes of 20-10C sluice gates in Lethbridge,
Please contact your instream representative for more information or to request a quote.
---