Corrugated Steel Pipe or CSP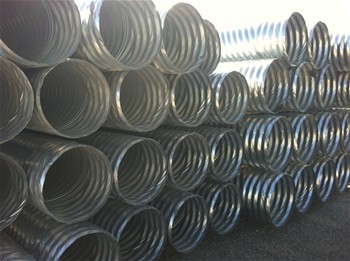 CSP – Corrugated Steel Pipe
Instream Stocks CSP from 300mm all the way up to 1000mm in 6 meter lengths and can get any other size you might require.

Corrugated steel pipe is primarily used in drainage applications
• CSP is light weight, strong, offers ease of installation and low maintenance
Applications:
• Road culverts
• Storm sewers
• Storm water detention
• Conduits &
• Relining of old structures
• Manholes
Instream also stocks Annular/5 core couplers, huggerband couplers & dimple/repair couplers for all our pipe sizes in stock.
Did you Know: Instream Water Control Products is the ONLY shop in Southern Alberta that can Re-Roll your CSP ends! Call us for pricing.
---