Cable Hoist Designs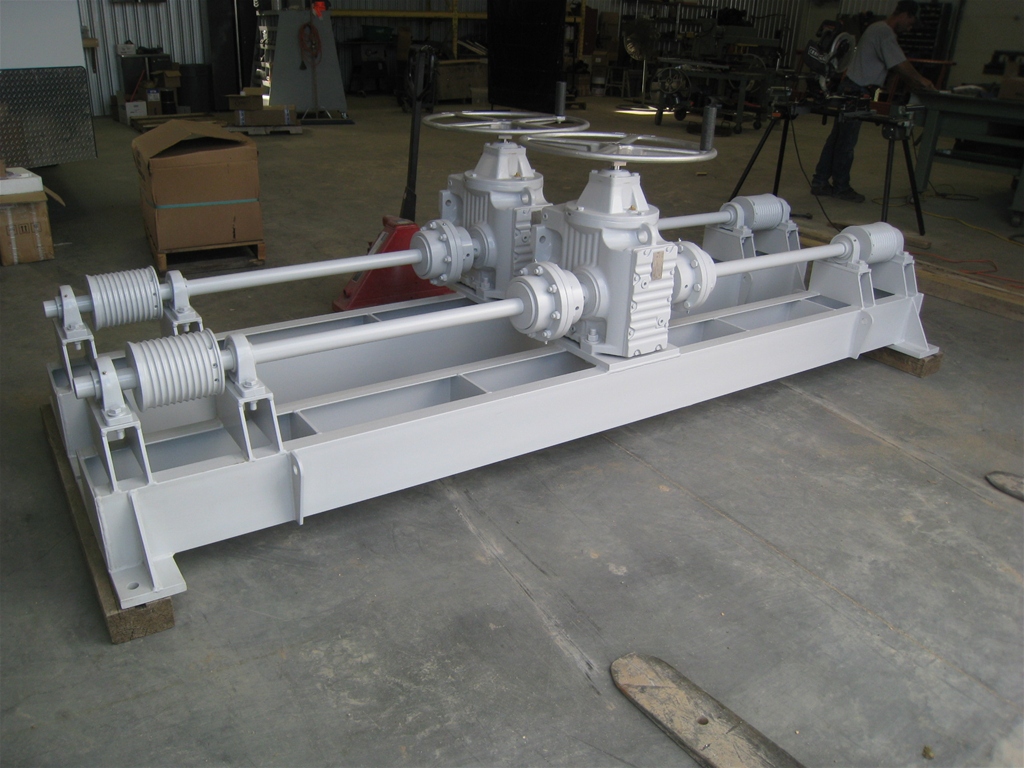 Instream Water Control Products extensive engineering and design experience makes us your North American leader in water control gate specific cable hoist designs.

Every cable hoist is specifically designed for each application. By incorporating back drive preventing gear reduction boxes, the size ranges of our hoist systems are virtually limitless.

Instream's typical hoist design would include:

Cable stress analysis and sizing with a 5X safety rating

Drum sizing with a min 12:1 ratio

Total load, torque requirements, lift capacity and gear box sizing

Cross shaft design

Hoist frame beam design

Gate speed and number of turns to open or close the gate
Instreams cable hoists are operable by manual control, electric motor or actuator, or by solar power. Please see the photos and sample drawings for more information.


---